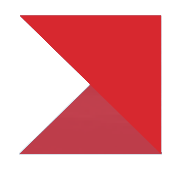 MEET THE ONE PERCENT LISTS
TEAM OF REALTORS
With a thoughtfully creative approach to real estate, I focus on building relationships, being fair and honest with every individual, helping clients achieve their dreams, and providing superior client-centric service. My business is about understanding my clients' needs, wants, and dreams, as well as, their challenges and limitations. I will always listen without an agenda, keeping my clients' best interests at the forefront of every decision.
Additionally, I will be truthful and straightforward with my clients and work to bring value to our relationship. Personally and professionally, I pride myself on being ethical, accountable, dependable, and loyal. Ensuring your real estate experiences are not only thorough but also satisfying is my first priority.
I am committed to providing exceptional service to my clients, mindful of my time so that I am present and available to both my clients and my family; along with continually educating and improving myself in order to provide value and timely information to my clients. I share this with you in an effort to share my perspective with regards to the real estate industry, and in an effort to assist you in best utilizing the market. Real estate is not just a job, it is my passion!
Heather is a full time, licensed Broker in NC and SC and is committed to providing the highest level of customer service to her clients. She has a long and proven track record of success, working with both buyers and sellers to successfully navigate transactions. She has been a real estate broker for 9 years, lived in Charlotte for 27 years and is actively involved in the community. Heather would like to have the opportunity to familiarize you with Charlotte and surrounding communities, and share with you why so many choose to call Charlotte "home".
You can follow her on Facebook , to learn more about Charlotte and the surrounding areas and stay informed about Business Development, Residential Development, Events, Activities, and Highlights in our region.
I have more than 17 years experience as a Realtor and Broker working with homeowners, home buyers, and residential investors. I live by the Golden Rule, of treating everyone as I want to be treated. That requires knowing and understanding the desires of each client to best represent them to accomplish their real estate goals and objectives.
My wife Suzy and I are native North Carolinians. We have been married for over 50 years. We have 2 sons and 4 grandchildren. We all are very family oriented and love spending time together. Suzy and I help plant Lighthouse EPC Church more than 20 years ago and are still very active in the church and the Charlotte/Lake Norman Communities.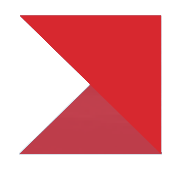 A SMARTER WAY
OF SELLING HOMES
In 2015, our founders were paying attention to the way business was changing: major companies like Amazon and Netflix were beginning to offer low cost goods and services that required low operating expenses while still delivering high customer satisfaction. 
That's why we made the decision to offer a low-cost solution to the general public and not make commission savings exclusive. After countless hours spent examining real estate brokerage models, marketing and other costs, the idea was formed to list homes for only 1% commission. 
Although there is no "set percentage", 1% is about 1/3 of the traditional listing fee. We knew we could offer a high level of customer service and marketing for about a third of the typical realtor listing fees as long as we focused on those same principles as other successful companies mentioned earlier. We had to increase our sales volume, but more importantly, we had to retain a high level of customer satisfaction. 
With this model in mind, 1% Lists was formed to disrupt the real estate industry. Today, we support home buyers and save sellers thousands of dollars across the country.
HAVE MORE QUESTIONS?
Contact our team of real estate professionals today to start your savings!
WANT TO JOIN OUR TEAM?
If you're interested in joining the 1% Lists Team of real estate professionals, let us know. We'll help get you started.