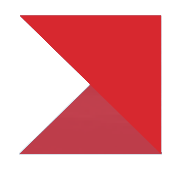 WE'RE DOING REAL ESTATE
DIFFERENTLY.
With 1% Lists Carolinas, sellers truly get to have it all. We are full-service brokers that work on a 1% commission, so customers get all the personal attention of a "traditional" broker without sacrificing as much of their hard-earned equity once they sell. We know today's sellers are savvier and more informed than ever, with access to an incredible amount of information, so 1% Lists has built our approach to leverage that development in the market, ultimately making the process more efficient and effective for everyone involved. We're reinventing the seller/broker relationship in a way that directly benefits our customers, financially and relationally.
SELECT YOUR HOME'S VALUE ON THE SLIDER
to find out how much you save! ... compared to 6%
If Your Home Is Worth $150,000
You Save $3,750
How does it work?
To build our discount real estate brokerage model, we opted to leverage technology over antiquated real estate processes and extinct marketing techniques, which are widely used by traditional real estate agents. We are an extremely efficiently run discount real estate brokerage that successfully cut unnecessary overhead while increasing marketing exposure for our clients. Through all of these structural improvements to the traditional real estate brokerage model, we are able to offer you full service for only 1% commission rate on the listing side, and we can sell your home for an average of 3% total commission.
SELL YOUR HOME WITH US
Keep More of Your Hard Earned Equity 
As your Full Service Discount Real Estate Agent, we handle your entire transaction, including all paperwork, updated professional photos and measurements, yard signage, MLS lockbox placement, showing management, negotiations, appraisals, inspections and closing coordination. And - best of all - we do it ALL for only 1% commission!
BUYING A HOME
Search for Homes in Multiple Markets
Finding and purchasing a home that will meet your needs is a significant and often stressful process. Our goal is to make this transition as smooth as possible. We are experts in the Charlotte Metro area, and once we learn what it is that you're looking for, finding your dream home is simple.